Why Choose NextGen?
Expert Instructors
At NextGen, we focus a great deal of effort on sourcing and vetting instructors to find the industry's best. Our instructors come from highly regarded teaching and technology industry positions. Additionally, all of our teachers at NextGen go through extensive professional development, training, and ongoing learning to prepare to deliver high-quality educational experiences for our students.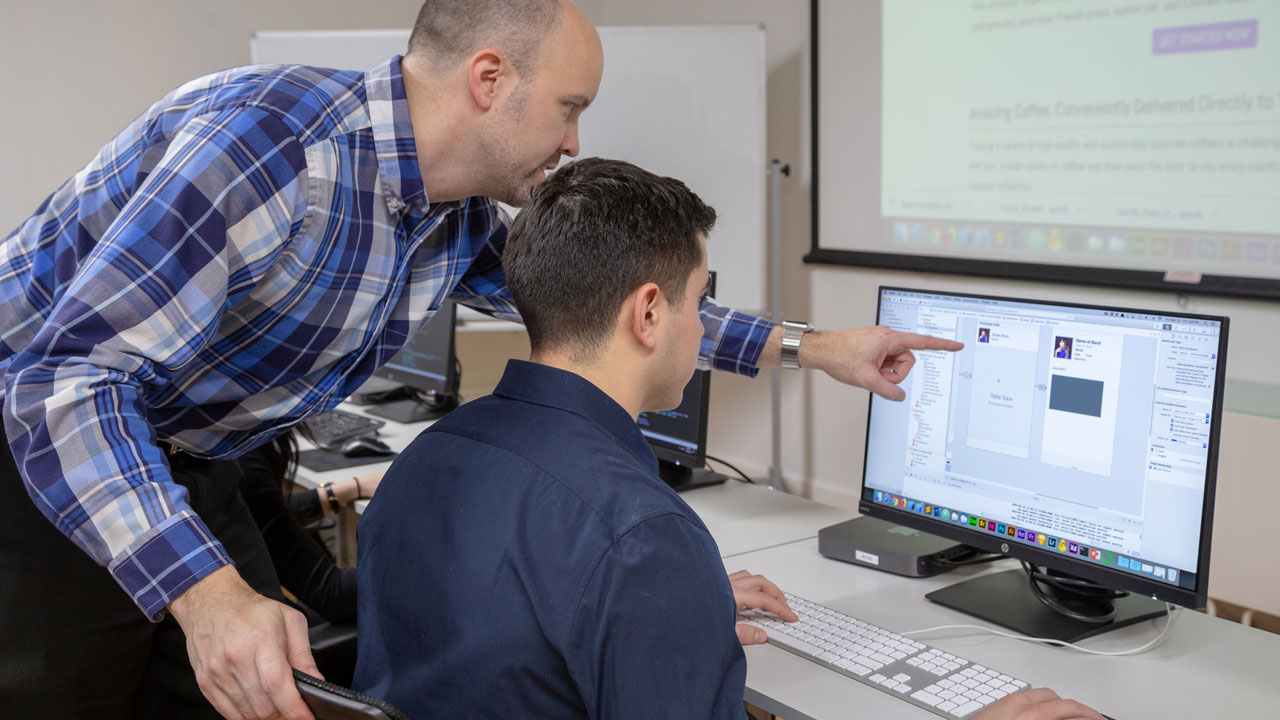 Fine-Tuned Curriculum
NextGen has partnered with Noble Desktop, an industry leader in code and design training with over 28 years of training expertise. NextGen's experts in teaching and learning have taken Noble Desktop's proven curriculum and tailored it to meet the needs of high school students. This process has allowed us to create an engaging curriculum that is proven to meet learning outcomes and deliver dramatic results.
Wide Range of Courses
NextGen has many different summer programs that range in topic and in length. NextGen's premier design programs is its Web & Graphic Design Certificate This courses is a four week long course that is divided into two, two-week topic intervals, giving students the opportunity to study multiple complementary subjects and languages within one summer.
Network Effect
NextGen attracts high caliber, highly motivated students who are excited to learn how to program. The result is a marvelous network of current students and alumni that are continually making waves within the booming tech industry. We have educated students from top high schools in NY such as SAR, Ramaz, York Prep, Dalton, and more! Many of our alumni have gone on to attend top colleges, including NYU Stern, Wharton, Northwestern, Duke, Michigan, and many more!
Great Reviews
NextGen has stellar reviews from all of our courses, including 5-star reviews from every student who took our summer program in 2018. Additionally, our 2-week Web & App Course was voted one of the best courses of its kind by Newsweek! Please check out all of our testimonials, and our Switchup & Yelp pages!
Why Attend a Design Camp This Summer?
Summer is an important time for high school students to explore their interests and increase their marketable skills. Colleges and employers are always looking for students to show initiative in gaining valuable experience in their topics of interest. Unfortunately, students are asked to spend the majority of their time during the school year completing assignments and projects within their school's core subject areas, leaving little time to learn and practice specialized topics and skills. That's why the summer is such an incredible opportunity for kids! Students can spend their summer learning in a fun, stress-free environment at NextGen's coding camps.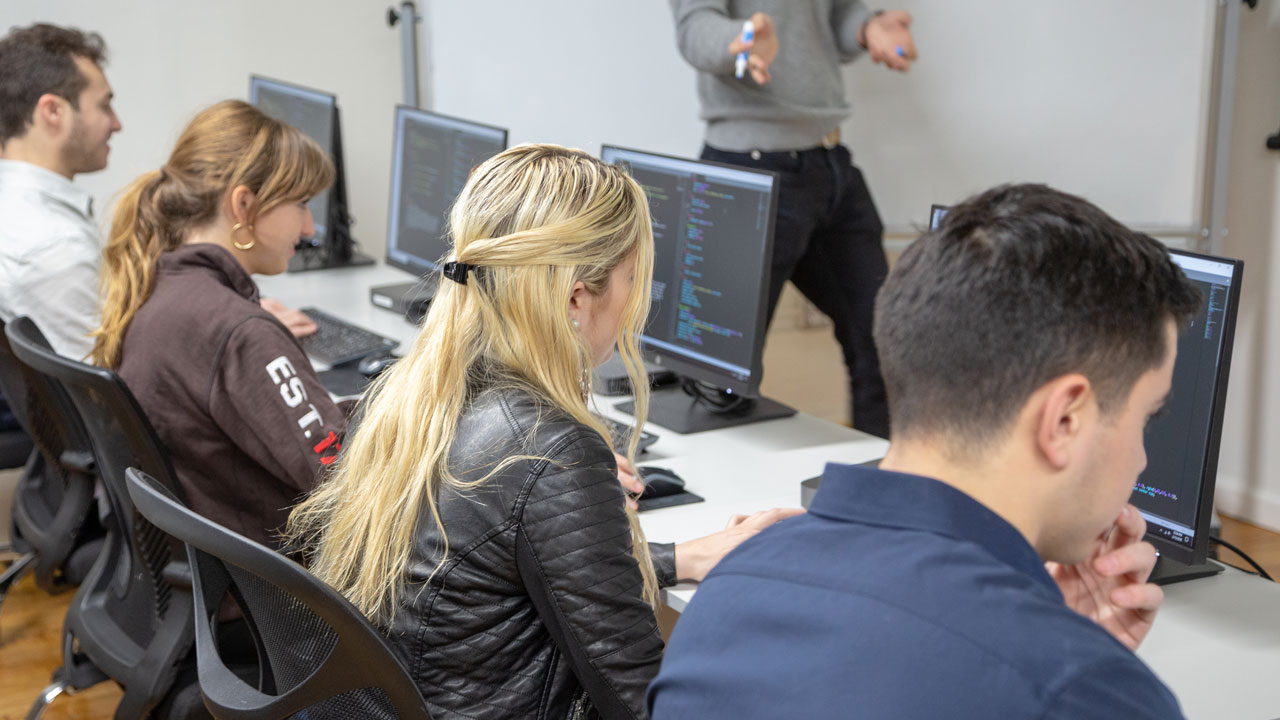 NextGen gives students the perfect place to explore their passion for technology in a safe, academic, and highly personalized environment. NextGen teaches many different coding languages, opening the door for students with a wide array of interests to sample a variety of tech roles before finding the perfect fit. Additionally, our curriculum is activity-based and hands-on so that students can learn concepts quickly and become familiar with complex concepts in a short period of time! Here are some more reasons to take our code camps this summer:
Improve Your Brain-Power
Studies show that learning a new language, including computer programming languages, has remarkable cognitive benefits, including increases in processing power, working memory, and attention span. Additionally, programmers' brains are said to work twice as hard as other writers because writing in code activates both the region of the brain that handles language processing and the region of the brain that handles mathematical reasoning. Finally, according to the National Institute of Health, learning new coding principles helps to form new neural connections and strengthens existing connections related to logic, problem-solving, and reasoning.
Highly Effective Immersive Learning
Although students spend their school year sitting in classrooms for several hours a day, they've never learned in a classroom quite like this. Our immersive curriculum has students actively working on coding projects all day, starting on day one. Think of this pedagogical method as similar to moving to another country to learn a second language: the complete immersion enables students to learn on a deep, conceptual level more quickly than would ever be possible in a lecture-style classroom.
Stand Out as a College Applicant
With college acceptance becoming more competitive every year, high school students need to demonstrate their enthusiasm for learning and their commitment to pursuing academic excellence. By completing NextGen's program, students show colleges that they are aware of the current demands of the job skills market and that they are serious about taking on rigorous learning opportunities to excel in high school, college, and beyond. Beyond looking great to college admissions boards, students in our courses learn skills that enable them to get ahead in high school math and computer science, test out of college courses, and spend more time preparing for whatever they wish to do in the real world.