Students in this summer course learn Java, one of the most powerful and high-level programming languages in the world. In fact, Java is the language most emphasized by universities within their computer science major.
This is a beginner course and is tailored for people who have little to no programming experience. Our instruction starts at the basics but quickly transitions into high-level programming topics such as object-oriented programming and recursion. By the end of the course, students reinforce what they've learned by creating an original portfolio-ready product using the Java language.
Additionally, students will gain a head start in the AP Computer Science class as our class teaches all the topics that the AP Computer Science class tests on.
Important Class Notes
Schedule: Every weekday from 10 am — 1 pm for three weeks
Method of Delivery: Live Online (live-streamed with the ability to ask questions and interact with instructor real-time).
Prerequisites & Ages: The program is ideal for high school and college students with a strong interest in coding. Prior coding/programming experience is not required, but students must be comfortable with computer basics.
Computer: Live online attendees should have their own Mac or PC. We will assist with any software setup prior to the course.
Take this class as part of a certificate program and save:
Learn the Skills Guarantee™
Get personalized attention in small groups

Work on real-world exercises & projects

Learn from industry experts with real-world experience

We supply computers in class, no need to bring your own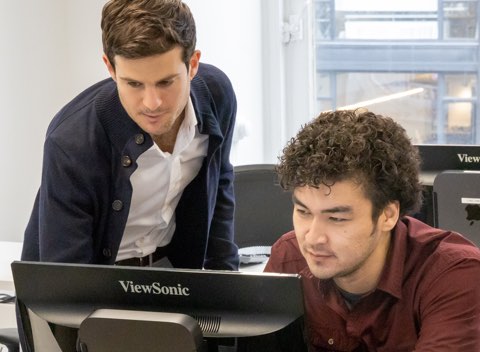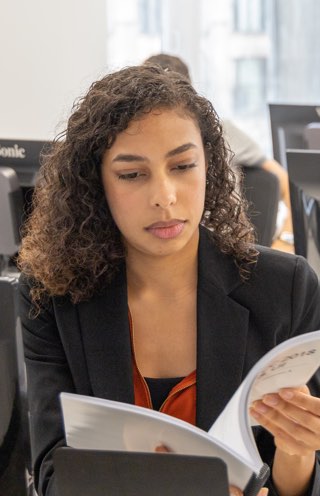 This class made me a faster and more efficient coder. The curriculum is well designed and the teachers really care about your success. I would recommend NextGen to anyone looking to gain this integral skill.
— Molly Leifer
Earn a Certificate of Completion
Upon completion of this course, you'll recieve an official certificate testifying to your mastery of the curriculum. We'll send you a link where you can download your certificate, share it online with your friends, post it to your professional network on LinkedIn, and view all your earned certificates. Congratulations on your achievement!
What You'll Learn
Write and use industry-standard algorithms
Write your own program in both the object and procedural paradigm
Read and understand large programs
Understand how to think like a programmer
Write your own functions
Course Syllabus
Download Syllabus PDF
Section 1
Coding Overview
Lexical & Syntax Analysis
Working with the Terminal
Computer Systems
First Program
Variables, Data Types, and Operators
Basic Variable Usage
Data Types
Operators
Proper Programming Practices
Section 2
Control Flow
Conditional Statements
Truth Tables
For Loops
While Loops
Functions
Declarations
Overloading
Return Values
Section 3
Arrays, Strings, and Dictionaries
Array Processing
Multi-dimensional Arrays
String Methods
String Manipulation
Operations in Dictionaries
Section 4
Input/Output Files
Streams and Files
String Formatting
Redirecting Output
Section 5
Object Oriented Programming
Encapsulation
Classes
Inheritance
Polymorphisim
Abstraction
Section 6
Recursion
Recursive Functions
Recurrence Relation
Base Case Analysis
Motivation Behind Recursion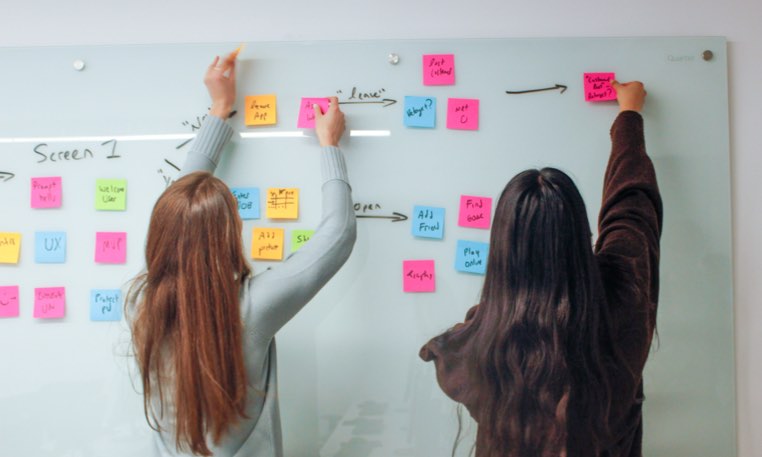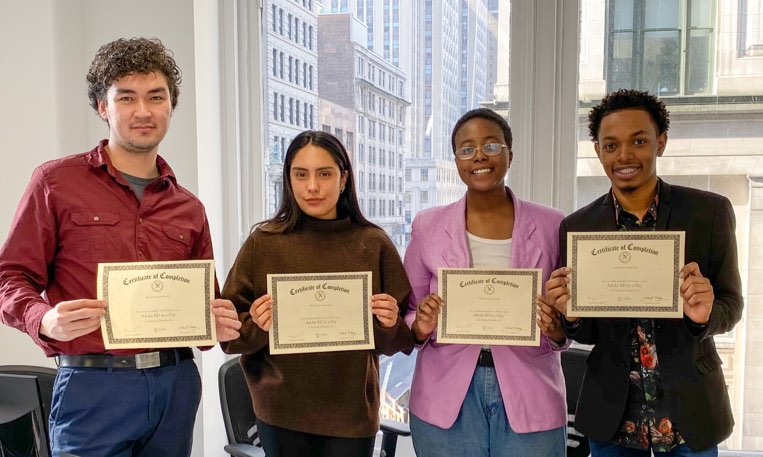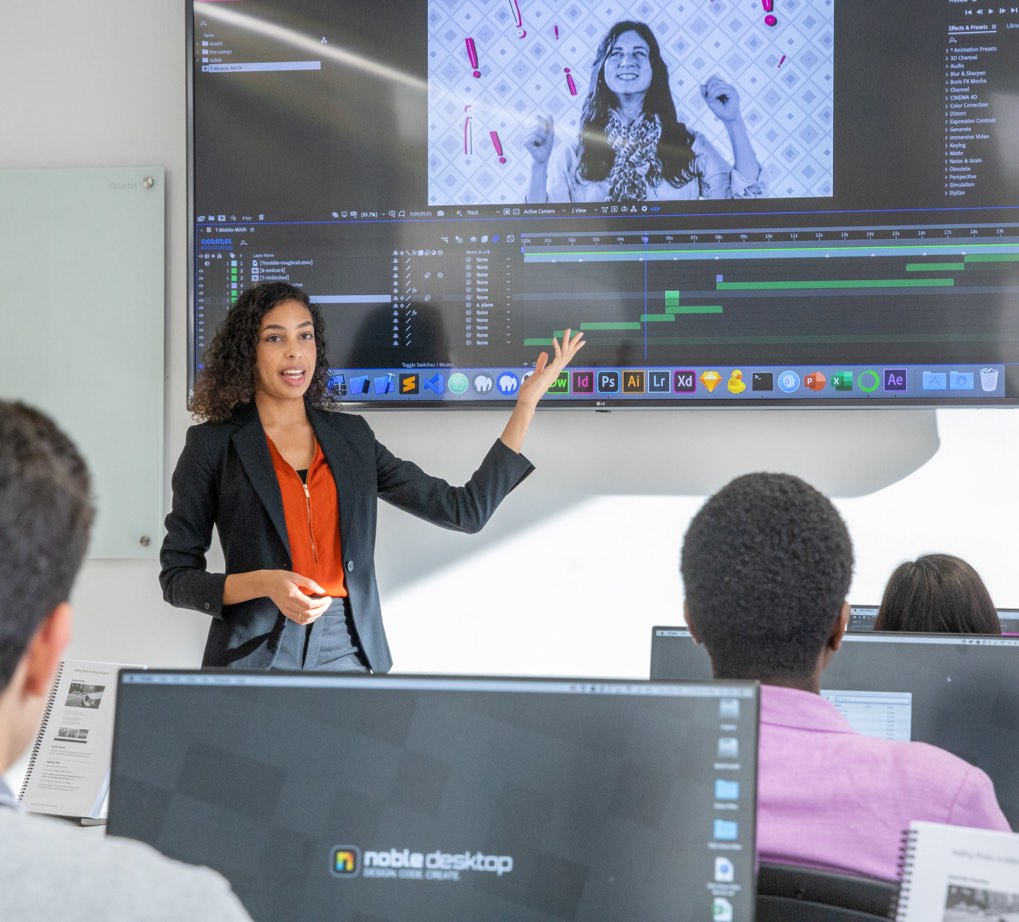 Schedule & Enrollment: Java Programming Summer Course Live Online
Work on real-world projects
Expert instructors
Small classes
Not currently scheduled.
Email hello@nextgenbootcamp.com to request this course, or see related courses with upcoming availability
Tuition
As one of our smaller courses, tuition for this course is due in full before the start date. The best way to save on this course is to take it as part of a certificate program.
Full Tuition
$1,999
Due before the class starts
What's Included
50 hours of hands-on instruction
Live, project-based training from experts
Proprietary workbook included
Retake for free within 1 year
Verified digital certificate of completion
What's included with my tuition?

A hands-on learning experience working on projects and exercises, which is proven to boost comprehension, retention, and engagement
Expert instructors who are industry professionals and experienced educators that are driven to help you succeed
Top-notch curricula that have been tried and tested over many cohorts and are consistently improved for an optimal learning experience
Supplemental materials to assist both during and after the course - please refer to specific course pages to see what supplemental materials are offered
A 1-year free retake policy which allows students to retake any part of the course or program for free to refresh the materials and gain additional practice
A certificate of completion to verify your accomplishment

Are there any additional fees or expenses?

There are no extra fees or taxes for our courses. The price you see on this page is the maximum you'll pay us.

However, if you plan to take the course live online, you may need to obtain required software. We'll help you get set up with a free trial of paid software prior to the class. Most of our coding classes utilize freely-available open-source software. For most of our design and motion graphics courses, we will help you get set up with a free trial of Adobe Creative Cloud. If you attend the course in-person, we will have a computer already set up for you with all of the required software for no additional cost.

Do you offer any discounts for this course?

Discounts

We don't currently offer discounts as we do our best to affordably prices our courses.

Take this course as part of a certificate program and save:

Price: $3,695 |

Hours: 95 Hours
This Course is Available Live Online
Live Online
Remote, from anywhere
Get the same interactivity and access to the instructor as in-person students. There are no extra fees and we'll work with you to ensure your remote setup is perfect.
Live, interactive class
Experienced instructor teaching over Zoom
Remote setup assistance provided
Free retake within one year
Testimonials for Live Online Training
"Overall experience on Zoom was maybe even better than in IRL classroom because the instruction takes place right on your own screen, with less distraction. Great overall experience."
"Given the fact that we had to do this entire class remotely due to Covid-19, I didn't have very high expectations it would run so smoothly. However, I don't think it could've gone any better. Not only do I feel very comfortable with the program now, but I'm actually excited to use it!"
"This was the first online class I've taken with ND and it was a great experience. Looking forward to the other classes I've signed up for!"
Frequently Asked Questions
Does this course require any prior knowledge or experience?

Students must be comfortable using a computer. No other prior knowledge is required.

Do you offer payment plans or student financing for this course?

This course does not qualify for payments plans or student financing. See our Payment Plan FAQ to find related programs that qualify.

Can I take this course online (remote learning)?

You may attend this training virtually (online) at the scheduled time the course is offered (New York, Eastern Time).

How does attending "live online" work?

Students can attend this training remotely through screen sharing software (we use Zoom).
Participants can hear the instruction, ask questions, and even share their screen with the instructor.
For audio you can use your computer's microphone/speakers or call a phone number that we'll provide.
Classes are activity-based and taught by a live instructor, so we strongly encourage students who are local to the area to attend in person!
You will need your own computer and copy of any required software. If you don't have the software, you can usually do a free trial or purchase your own license. If you need assistance, contact us at hello@nextgenbootcamp.com
Corporate & Onsite Training
Purchase group class vouchers at a discount for our regularly-scheduled group classes, or create a custom training program at your offices.
Private Training
Available onsite at your location
Modern computer labs available at our offices
Customize or choose from our existing courses
Free instructor consultations to finalize content
Group Class Vouchers
Send employees to our group classes
Extensive offerings and flexible scheduling
Simple billing and logistics
Computers and training resources provided
We've trained thousands of companies!
Let us create the perfect program for your team.
Get a Head Start on the AP Computer Science Exam
Our activity-based summer program covers critical Java skills and techniques in a fun and exciting environment. Not only will you have a great summer, but you'll leave feeling prepared to take an AP computer science course in High School if you want to keep developing your skills! Learn from experts and become an experienced Java programmer before ever entering a college computer science class! 
Highly Reviewed by Our Alumni
From our hands-on training style to world-class instructors and proprietary curriculum, we deliver a learning experience our alumni can be proud of.
2

Students Rated Our Java Programming Summer Course Live Online

5

Stars
The class was so much fun and helped me gain valuable knowledge about the coding language Java!
Lucy Rubin, n/a
The Java Bootcamp teaches the fundamentals of the Java language in an outstanding way that leaves you unable to comprehend how much you've learned in just one course.
Hillel Schein
Learn more about our Java Summer Course
Java is a high-level programming language first created by Sun Microsystems. It is a general use programming language and is the preferred choice by universities as the primary language for a computer science major. Java is used for software development, web applications, and applets.
Why Learn Java at NextGen?
Used by Fortune 500 Companies: Java is a powerful language that has less syntax than C++, which was formally used by most companies. Additionally, Java is an extremely portable language that can be easily used for other programming applications. On top of that, Java can be executed on a Mac or PC because of the Java Virtual Machine (JVM).
Fast & Optimized Performance: Java is a statically typed language, which means that it runs faster than a dynamically typed language because all variables are clearly assigned.
Prepare for AP & College Classes: Since AP Computer Science A focuses a great deal on Java, taking NextGen's Java course will help students gain a head-start in their AP Computer Science course. NextGen's first two weeks cover more than 75% of the entire AP Computer Science curriculum. Upon successful completion of AP Computer Science, students are able to place out of introductory courses in college!
Community: There is a notably large community of people who code using Java. The more people that use a language, the more updates it will have and the more solutions to problems and bugs will be posted online. Java is the second most used language on Stack Overflow and the second most tagged language on GitHub.
Who should attend our Java Summer courses?
Our Java summer course is open to all high school students with no math or coding pre-requisite necessary. This course is perfect for any student looking to gain some experience in the coding or engineering space. This camp will allow students to excel in their AP Computer Science classes and place out of entry-level college courses.
This course is also great for any college students looking to change or declare their majors! The activities and material covered throughout the two-week course will help ease the transition into a Computer Science or Engineering major.
Java Course Detailed Overview
Overview of Computer Science & Programming: Learn how programming languages work, history of programming, basic computer organization, and architecture.
Introduction to Coding: Learn how to write your first program, compile and run programs, and write terminal commands using Java & Javac.
Variables, Data Types, and Operators: Basic variable usage, variable types, data types, mathematical operators, and proper programming practices.
Control Flow: Learn how to branch and slip code, if- statements, loops, scope, nested loops, and enhanced for-loops.
Functions: Learn how to create repeatable code using functions, overloading, overriding, methods, and return value.
Arrays, Strings, and Dictionaries: Learn how to store data, initialize an array, index, manipulate strings, and understand how key-value pairing works.
Input/Output Files: Learn how to stream files, read different file formats, and format strings in order to redirect files.
Recursion: Learn how to program recursively, use Fibonacci numbers, as well as learn about the motivation behind using loops vs recursion.
Modular & Object-Oriented Programming: Learn about classes, encapsulation, inheritance, super-class, polymorphism, and learn how to navigate packages and understand abstract classes and method overloading.
Compare Java Programming Summer Course Live Online to Similar Courses
Select up to two courses and tap Compare Courses to view a side-by-side comparison of Java Programming Summer Course Live Online with your selected courses.