This course will cover the fundamentals of Python programming and its uses for data science. Students will get up and running in Python quickly and be ready to use Python for data analysis projects.
Python is the leading language used by programmers today! It is the ideal language for beginners because it's both powerful and easy to learn.
In the first half of this hands-on Python course, you will begin by learning the fundamentals of Python code and then transition into more complicated programming tasks. The second half of the course focuses primarily on data science using Pandas, Matplotlib, and Sci-Kit learn. These packages will teach you how to input, analyze, and graph data.
Class Notes
Schedule: Every Wednesday from 5:30 pm – 7 pm for sixteen weeks
Method of Delivery: Live Online (live-streamed with the ability to ask questions and interact with instructor real-time).
Prerequisites & Ages: The program is ideal for high school and college students with a strong interest in coding. Prior coding/programming experience is not required, but students must be comfortable with computer basics.
Computer: Live online attendees should have their own Mac or PC. We will assist with any software setup prior to the course.
Learn the Skills Guarantee™
Get personalized attention in small groups

Work on real-world exercises & projects

Learn from industry experts with real-world experience

We supply computers in class, no need to bring your own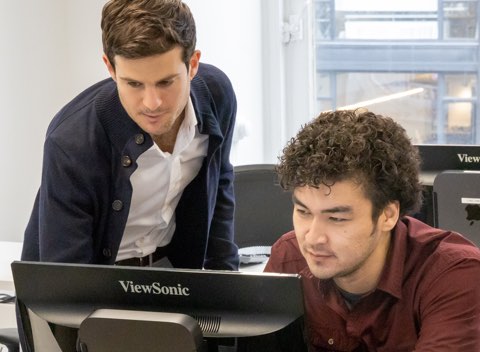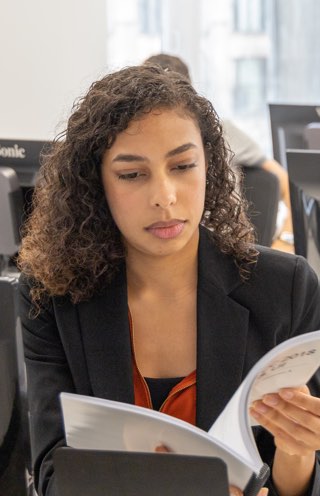 Became proficient in Java programming and computer science topics and knew nothing before. Would recommend!
—Zachary Waxman
Earn a Certificate of Completion
Upon completion of this course, you'll recieve an official certificate testifying to your mastery of the curriculum. We'll send you a link where you can download your certificate, share it online with your friends, post it to your professional network on LinkedIn, and view all your earned certificates. Congratulations on your achievement!
What You'll Learn
Programming fundamentals in Python
How to write conditional statements in Python
Input data using the Pandas package
Clean and wrangle data
Visualize and understand complex data
Use machine learning algorithms
Learn with Hands-on Projects
Learn practical skills by working on real projects with instructor guidance and lectures to strengthen and improve your skill.
Course Syllabus
Download Syllabus PDF
Day 1-3
Introduction to Programming
History of Python
Understanding Hardware
Anaconda Distribution
Jupyter Notebook Fundementals
Writing First Program ("Hello World")
Terminal Commands
Navigate & Manipulate Directory Strcutres
Edit Files
Basic Scripting
Python Fundamentals
Data Types
Operators
Expression
Indexing & Slicing
Strings
Conditionals
Functions
Control Flow
Nested Loops
Sets & Dictionaries
Data Science Fundementals
Import Data
Functions
Basic Data Tool
Advanced Python Fundementals
Lists
Mutating Operations
Tuples, Sets, Dictionaries
Loops
Control Flow
List Comprehension
Error Handeling
Day 4-5
Processing
String Methods
Read & Write to Text Files
Natrual Language Processing
Mini Project
Object Oriented Programming
Classes
Constrcutors
Object Methods
Writing Modules
Advanced Scripting
Terminal & Socket Connection
Day 6-8
Numerical Python
Arrays
Universal Functions
Concatenating, Indexing, Slicing
Arithmetic & Boolean Operations
Day 9-10
Python Data Analysis:Pandas 1
Data Series
Data Frames
Import CSV & Excel Files
Organize Data Frames
Data Manipulation
Descriptive Statstics
Advanced Python
File Input
User Input
List Comprehension
Packages
Data Analysis
Cleaning Data
Filtering Data
Advanced Grouping
Pivot Tables
Data Visualization
Plotting with Matplotlib
Scatter Plots
Histograms & Bar Plots
Custom Visualizations
Final Project
Details
Curate Data
Import, Clean, and Merge Data
Analyze Data
Visualize Data
Present Results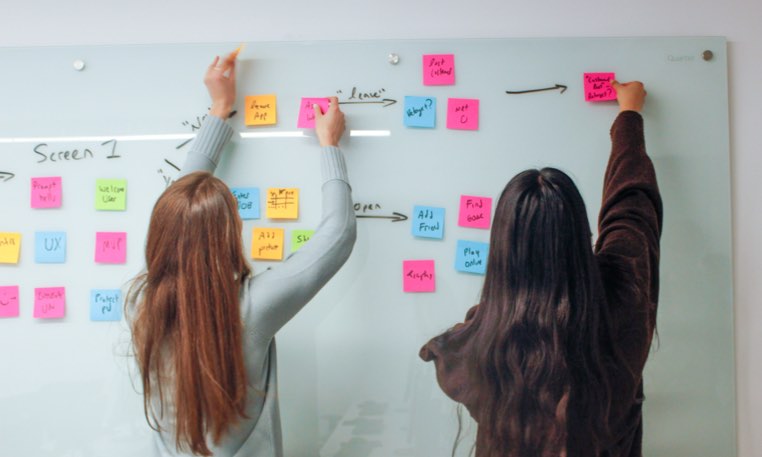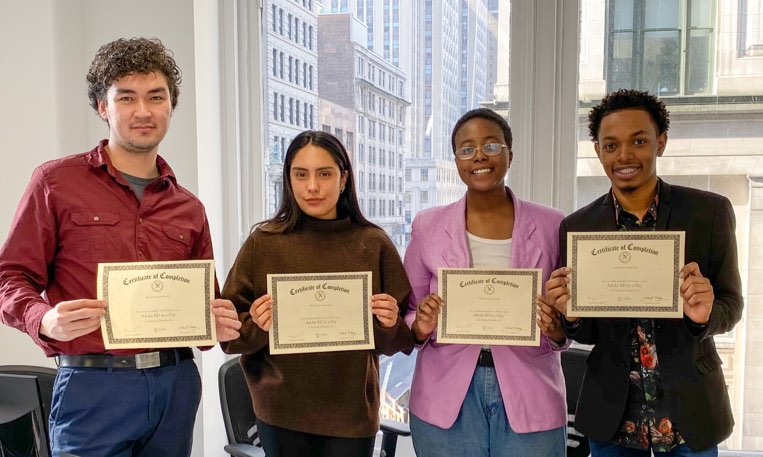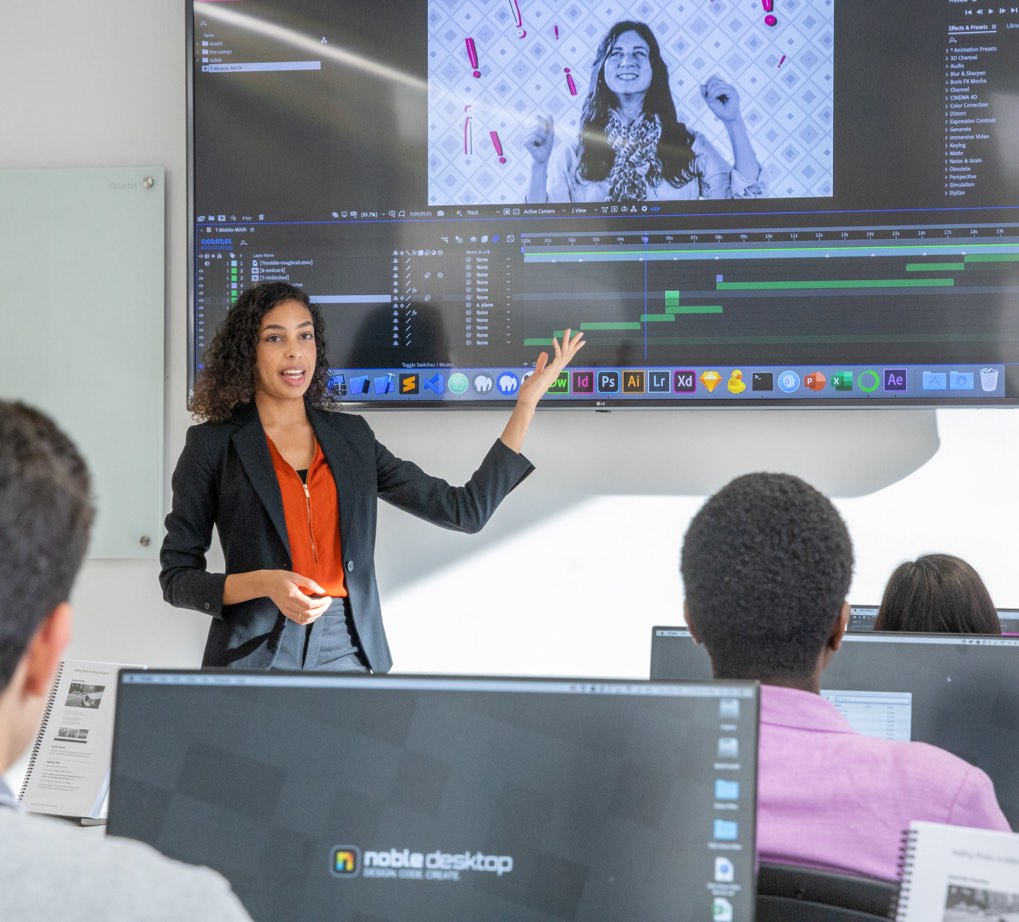 Schedule & Enrollment: Python After School Program (Live Online)
$1,299
24 Hours
Work on real-world projects
Expert instructors
Small classes
This Course is Available Live Online
Live Online
Live online training happens through Zoom during the same time as the in-person class and gets you the same interactivity and access to the instructor as in-person students. There are no extra fees and we'll work with you to ensure your remote setup is perfect.
Classes are activity-based and taught in real-time by an experienced instructor.
You can hear the instruction, ask questions, and share your screen—all in 

real-time

.
Retake the course for free (in-person or live online) within one year.
Testimonials for Live Online Training
"Overall experience on Zoom was maybe even better than in IRL classroom because the instruction takes place right on your own screen, with less distraction. Great overall experience."
"Given the fact that we had to do this entire class remotely due to Covid-19, I didn't have very high expectations it would run so smoothly. However, I don't think it could've gone any better. Not only do I feel very comfortable with the program now, but I'm actually excited to use it!"
"This was the first online class I've taken with ND and it was a great experience. Looking forward to the other classes I've signed up for!"
Frequently Asked Questions
Does this course require any prior knowledge or experience?

Students must be comfortable using a computer. No other prior knowledge is required.

Do you offer any discounts for this course?

Discounts

We don't currently offer discounts as we do our best to affordably prices our courses.

Are there any additional fees or expenses?

There are no extra fees or taxes for our courses. The price you see on this page is the maximum you'll pay us.

However, if you plan to take the course live online, you may need to obtain required software. We'll help you get set up with a free trial of paid software prior to the class. Most of our coding classes utilize freely-available open-source software. For most of our design and motion graphics courses, we will help you get set up with a free trial of Adobe Creative Cloud. If you attend the course in-person, we will have a computer already set up for you with all of the required software for no additional cost.

Do you offer payment plans or student financing for this course?

This course does not qualify for payments plans or student financing. See our Payment Plan FAQ to find related programs that qualify.

Can I take this course online (remote learning)?

You may attend this training virtually (online) at the scheduled time the course is offered (New York, Eastern Time).

How does attending "live online" work?

Students can attend this training remotely through screen sharing software (we use Zoom).
Participants can hear the instruction, ask questions, and even share their screen with the instructor.
For audio you can use your computer's microphone/speakers or call a phone number that we'll provide.
Classes are activity-based and taught by a live instructor, so we strongly encourage students who are local to the area to attend in person!
You will need your own computer and copy of any required software. If you don't have the software, you can usually do a free trial or purchase your own license. If you need assistance, contact us at hello@nextgenbootcamp.com
Corporate & Onsite Training
Purchase group class vouchers at a discount for our regularly-scheduled group classes, or create a custom training program at your offices.
Private Training
Available onsite at your location
Modern computer labs available at our offices
Customize or choose from our existing courses
Free instructor consultations to finalize content
Group Class Vouchers
Send employees to our group classes
Extensive offerings and flexible scheduling
Simple billing and logistics
Computers and training resources provided
We've trained thousands of companies!
Let us create the perfect program for your team.
Learn to Code Python
Gain valuable programming experience and data science know-how in our Python program! Programming skills will help you maximize your performance in high school and college; in this course, you'll boost your college application, master computational thinking within real-world situations, prepare yourself for any computer science class in your future, and have fun all at the same time!